YOU GUYS! Target is having such an amazing 4th of July sale starting July 2nd and ending on the 4th. I'm sharing two of my favorite 4th of July outfits from Target along with all the info you need to get great deals from Target this week! Women's apparel, Kitchen and dining, Baby Products, and more! I hope everyone has a fun and safe 4th, I can't wait to share my trip to Glacier National Park with all of you!
I LOVE this red white and blue summer frill dress. Not only for the 4th, but also as an everyday dress year round! I am also loving the ascot trend right now. Totally a 3$ bandana from Target!
The first sale that Target is doing is 20% off all women apparel, shoes, AND accessories. Use promo code "JULY4 "at the check out to get this awesome deal! Target is also starting to get some fall clothing in stock, so theres tons of options for back to school shopping along with any summer must-haves! They are also extending this deal all the way until July 15 using the code "MERONA" for all Merona apparel! FYI the little black backpack I am always wearing is Merona. I get so many people asking me where its from, and that is it!!
The next awesome sale has 25% off kitchen and dining items. This sale is going all the way until July 8th! This sale is including Keurig and Ninja products, which is so crazy! For our wedding we registered at target and got all of our kitchen stuff from them. We are obsessed! We have gotten the cutest dish ware, baking pans, and even a turquoise Kitchen Aid mixer. Its to die for? (shout out to Audra and Deanna on the Kitchen Aid whooooo)
The past two years I have gotten my 4th of July outfits from Target, and they never disappoint! The amount of USA tanks I could chose from was phenomenal. And soooooo hard to choose from! Ok this bomber jacket….. I wasn't too sure about it until I put it on. Especially since I NEVER wear anything close to long sleeved in the summer. But its so light weight and not hot at all! I love that I can throw it on for a little flare to my outfit without feeling like I'm wearing a winter coat. And just a bonus…. Its adorable!

The last favorite of Targets 4th of July outfits is this white skirt. It isn't necessarily specific to the 4th, but I picked it up and almost cried. Don't worry I wasn't scared, but I was excited because ITS STRETCHY! STRETCHY!!!!!! I have never been more excited for something since jeggings. This is actually a version of jeggings but as a jean skirt. WHAT! Best invention since 2009 people!
TARGET'S 4TH OF JULY SALE:
Links below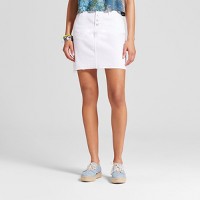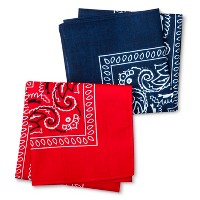 LINKS TO SALE:
WOMENS CLOTHING, SHOES, ACCESSORIES 20% OFF
HOME AND PATIO FURNITURE 30% OFF
STROLLERS, HIGH CHAIRS, AND MORE 20% OFF
WOMENS C9 ATHLETIC CLOTHING 30% OFF